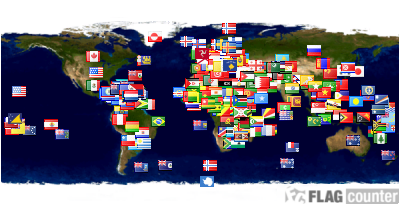 Paul Started Out As A Club/Mobile DJ Around 1986.
Playing Various Clubs & Venues Throughout The U.K.

Needing A Change In Direction, In 1990, Paul Headed To
Europe, Where He Worked For Four Years
Playing Various Bars & Clubs In Ibiza, Balearics.

Paul Moved To Tenerife At The End Of 1993
To Be Resident DJ In A Club Called Tramps.

After Returning Back To The U.K. At The End Of 1994
Paul Worked With A London Based Company, And Was
Consequently Handed A Contract
To Work As Resident DJ
In Blitz Discotheque In Abu Dhabi, U.A.E.

Upon Successful Completion Of This Contract He Then
Moved To Egypt, Where He Worked As Resident DJ
In Papillon Discotheque, Cairo.
---
From A Very Early Age, Paul Has Always Loved Music
And Has Early Memories Of "Scratching"
On His Parents Hi-Fi System!

He Got More And More Into Mixing By The Mid 1980's,
Mainly Due To Listening, And Being Amazed By Mixes
From DMC, Disconet, And The Music Factory To Name A Few.

As Time Went By, Paul Would Often Spend Hours
In Front Of A Pair Of 1210's Practicing His Mixing.

Nowadays, Paul Can Usually Be Found Behind A Computer
Creating Remixes, Megamixes, And Mashups,
Some Of Which You Can Download Free From This Site.
---



Q) What's Involved In Making A Megamix?
A) I Get Asked This All The Time.....
See My New Basic Mixing Tutorial HERE
---
Q) What Type Of Software Do You Use To Create Mixes?
A) I Personally Use Software Called "Adobe Audition",
Although There Are Many Different Programs That Will Do
Much The Same, It's A Case Of Personal Preference Really.
---
Q) How Do You Manage To Get The Volumes All The Same,
And Make Sure The Quality Is As Good As Possible?
A) Initially I Will Arrange Everything "By Ear",
Using The Equalizers On The Mixing Software,
Then It's Over To The Mastering Process,
This In Itself Can Take Quite A Long Time.
The Mastering Software I Use Is Called "Izotope Ozone 4".
---
Q) How Long Does It Take You To Make Mix?
A) That Varies A Lot, Depending On What I'm Mixing,
And What Frame Of Mind I'm In (Sometimes It Just Seems
To Fall Into Place...Other Times I Can Start The Mix
Several Times, Or Replace Whole Sections That Sounded
Great To Me Yesterday.... And Just Don't Today!!!!)
A 30 Minute Megamix Can Take Anything From
Around Four Days To Four Weeks Or Even More To Complete.
---
Q) Is There A Particular Type Of Music You Enjoy Mixing?
A) To Be Honest I'll Mix Anything I Can, But That Said,
I Do Have A Soft Spot For 80's Music,
Mainly Because The Music Of That Era Was
All So Different, With So Many Varying Styles…….
It's Fun To Just Put An Obscure Track Into The Mix
And See What Happens!!!!
---
Q) What Are You Working On Now?
A) I Usually Have Several Mixes In Progress At Any One Time !
Join My Mailing List To Receive An E-Mail
When New Mixes Are Added,
Or Hook Up With Me On Facebook To Keep Updated.